Peppe Consolmagno
, born in Rimini in 1958, brought up in Italy , mainly plays instruments built on his own with materials which he collects during his trips, such as gourds, bamboo, wood and metal. His music is played using instruments belonging to extra-european cultures, for example Brazil (his mainly inspiration), Africa and Asia which, nevertheless, share in common. The Burman gong, the Shell, the Meditation cups, the African pots, the Pygmies' one-note flutes, the Water gourds, the Berimbau together with his voice and a strong intimist relationship with them, create a unique dimension where natural sound, silence, timbre and rhythm predominate.
Consolmagno has played at international festivals such as: "Umbria Jazz" in Perugia, "Festival International de Jazz" in Montreal-Canada, "Jazz o Brazil" in Paris, "Kunstamt Steglitz" in Berlin, "Drum 2000" percussion festival in Bologna, "Festival di Musica da Camera" in Tolentino, "Centro Studi Brasiliani C.E.B." in Rome, "World Music Festival" in Lanciano, "Percussion World and Sound PWS7" in Asti, RAI "Radiotre Suite", "Jaco Pastorius Music Festival" in Coriano, "5th World Music Festival" in Rome, "Musica dei Popoli" in Florence, as well as at the festival "Sete Sóis, Sete Luas" in Portugal," Percussionistica World Rhythm Festival" in Umbertide, Istituto Musicale P.Mascagni in Livorno, Liceo Musicale in Catania, ConservatorioVivaldi di Alessandria, Attraverso Festival, Brasil Festival a Bologna, Festival Fano Jazz by the Sea," Festival Womad" in Palermo, "Fandango Jazz Festival "- La Palma in Rome, I Suoni delle Dolomiti Festival in Trentino, Festival International de Sousse in Tunisia, Festival Banlieues Bleues Festival in Paris, Scat Jazz Club in Madeira, Festival de Órgão in Madeira..

His activity in ethno-musicological research has taken him to teach at seminars and workshops focusing on extra-european music and the building of percussion instruments. Peppe Consolmagno builds sounding objects for himself and for Nana Vasconcelos, one of his many apprecia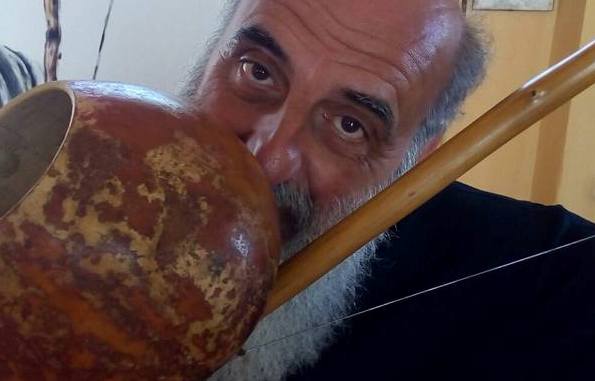 tors.As well as form many other great known worldwide musicians.
Consolmagno also writes for the Italian specialized magazines such as "World Music", "Percussioni", "Strumenti Musicali", "Jazz", "DrumClub", "Il Manifesto", "Musica Jazz" "Jazzit", "DrumSetMagazine", "Jazzitalia", "CiaoJazz", "CupaCupa", "Musicando", and others. He was invited to Salvador-Bahia ( Brazil ) at "III and IV PercPan" (world percussion festival). Through his work as a journalist and his interviews of famous musicians, he intends to give a voice to the style and way of thinking which unites him to them. He collaborates with other art forms such as theatre, painting, sculpture, poetry, dance. Gives seminars and lectures at universities and schools, and also takes part on radio and television music programs.
Peppe Consolmagno: The carpet on which he allocates his instruments looks like a mill of rhythm and dreams, a space freed form the cacophony of modern existence devoted to the pleasure of sound. Peppe Consolmagno builds sounding objects for himself and for Nana Vasconcelos one of his many appreciators. Most objects are built using materials recovered from his worldwide trips; others are imagined combining his voice to the symphonia of timbres and colours that originate from this unique orchestra made of one person. Large sahelian cucurbits converted into water drums, a burman gong, the lapping of a caxixi, singing African terracotta pots, clanging of sanza, pygmy flutes and many more. Some instruments are borrowed from the most heterogeneuos traditions as from South America ,Africa, Asia and imaginary regions, and others are totally invented or re-invented by him. Esteemed musicologist, brilliant animator of seminars and workshops, Peppe Consolmagno builds his performances as short tales in a delightful magical dimension. (Marco Boccitto - Rome)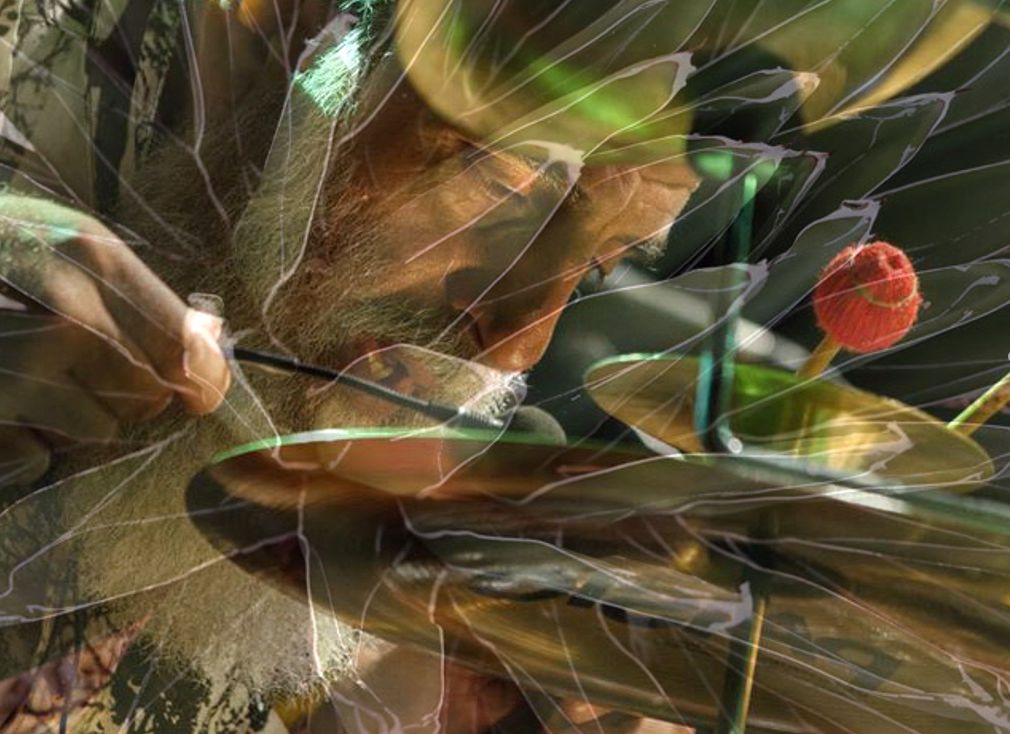 For further information, please contact: (Giuseppe) PEPPE CONSOLMAGNO
Strada Serre, 7 - 61010 TAVULLIA (PU), Italy, Tel/Fax: 0039 0721 476230 - 0039 338 8650981 - email: info@peppeconsolmagno.com
Home page | Projects | Teaching | Live Concerts! | Interviews | Press | Photos | Cds | News | Links